Create Beautiful Pixel Graphics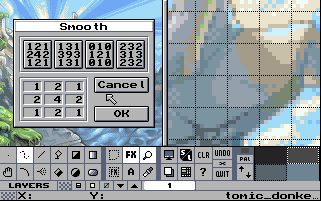 Developers serious about creating games need to use more than MS Paint.
Yet, Photoshop is too complex and overkill for spriting.
We need a tool that fits in between and is made only for spriting and pixel art. From the people that brought you the RPG character generator, we introduce Sprite Paint.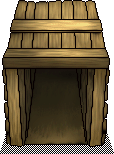 Designed for the caring pixel artist, Sprite Paint makes it easy for you to create video game sprites and tiles.
Tired of trying to make walking animations pixel-perfect? Sprite Paint works on a frame-by-frame basis, so it's easy to make a few edits to the last frame until your character finally walks smoothly!
Tired of spriting text manually or resorting to Comic Sans MS? Sprite Paint's text tool allows you to select from a range of free pixel fonts.
Do you have to constantly Google how to do something in Photoshop? Sprite Paint is designed only for pixel graphics and spriting. You can "figure it out" as you go.
It's Fun & Easy!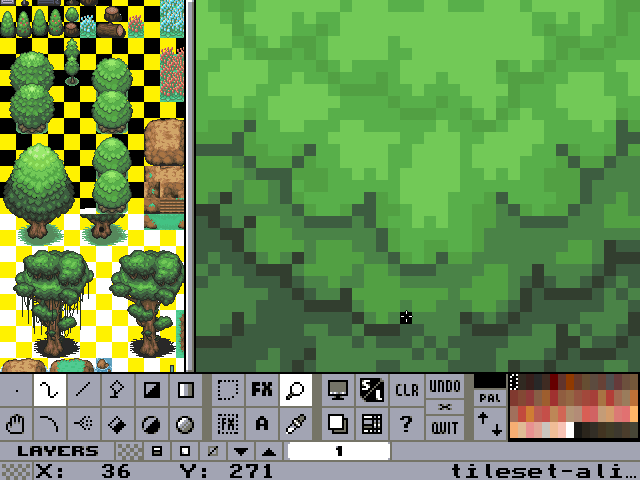 Sprite Paint is fun and easy. Unlike MS Paint, you don't struggle looking for basic features that you need as a pixel artist... like transparency.
Made for Pixels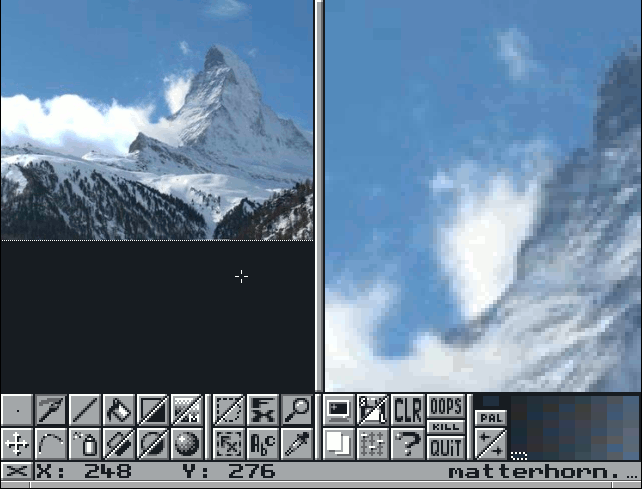 Zoom in and edit each pixel. Use your keyboard to move your cursor 1 pixel up or 1 pixel down. This is how graphics editing should be when your editor is designed only for pixels.
Easy Animation with Frames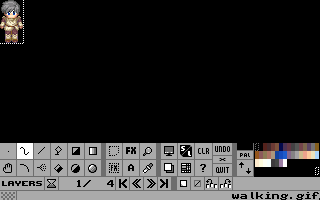 Just view your last frames to make animations align perfectly.
Make Beautiful Games
With grids, snapping, pixel precision, and more, Sprite Paint makes it easy for you to make beautiful games quickly. All the tools you need to create professional tiles and sprites.

30-Day 100% Money Back Guarantee
Try Sprite Paint (full version) for 30 days completely risk free, and, if you are not completely satisfied with Sprite Paint and the service we provide you, just send us a refund request, and we will happily refund your entire purchase as soon as possible without asking a single question.
Make your games beautiful. Get Sprite Paint today!
Don't have a Paypal account? Click here for instructions on how to pay with credit card over Paypal.
If you have payment questions, don't hesitate to contact us.